Excited to have just gotten my 10-year pin from PPA.  For the last ten years, I have been committed to the largest professional photographers organization.  Why?  Because for me photography is about telling a story with portraits and doing it with excellence.
Ten years is a long time, do I feel old?  Not really, but I do know that time passes by quickly.  Every day I hear people say how fast time is going and they can't believe that their little girl is a senior already.  That makes the portraits that we make all the more special.
What does being "certified" mean?  If you say someone is certified, that could mean a lot of things, but certification in professional photography requires that applicants pass a test and then have images reviewed for technical excellence.  In addition, certification has to be maintained with continuing education credits (CEU's) – which often means about a week of attendance at a conference somewhere.  Thankfully, most are in the winter and are held in much warmer climates.
I love creating these works of art for families and children, and seniors here in Findlay.  Here is to many more years.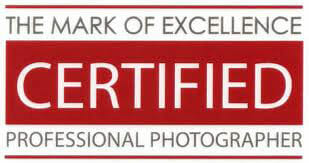 Want to learn more about scheduling your session?